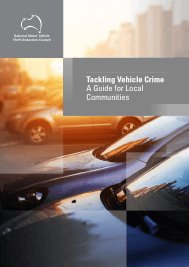 Local community guide
Online resource for local organisations looking to implement vehicle theft prevention events and activities.
Print version
also available.
Explore local community guide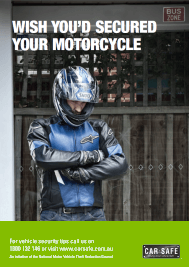 Protect your bike
Motorcycles are easily stolen due to their portability, the high demand for parts and poor identification. Follow some simple tips to protect your bike from theft.
Explore protect your bike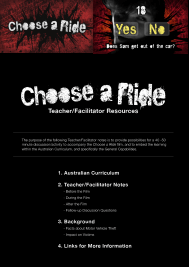 Choose a ride
An interactive car theft video, linked to the Australian curriculum with teacher notes. Has a focus on 'Ethical Understanding' and 'Personal and Social Competence' capabilities.
Explore choose a ride