Work in progress.
The NMVTRC's long term vision is for Australia to achieve the lowest rate of vehicle theft in the developed world and the significant reductions of the past decade have made good inroads.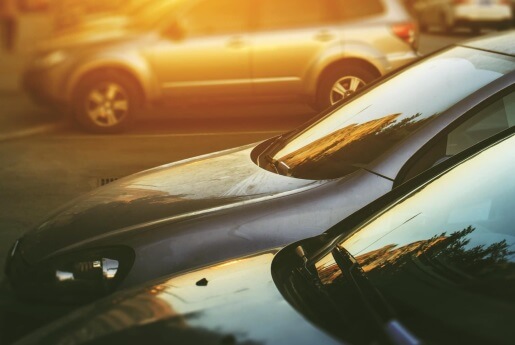 Reform themes
The NMVTRC is committed to developing common goals with stakeholders through the promotion of the economic and social benefits of reduced vehicle theft. Its credibility will be judged by the quality of its proposals for change.

Communication, consultation and negotiation are the hallmarks of the NMVTRC's operating philosophy which underpins all its activities.

Reducing short term theft and the ancillary use of stolen vehicles
diverting young offenders through:
- supporting innovative means of delivering young offender programs;
- concluding Australian-first research to provide insights into the use of violence by some young offenders; and
- continuing to support primary prevention mechanisms to encourage young people to consider the risks and long-term impacts of becoming involved in vehicle crime; and
boosting our communications and public education campaigns to encourage motorists to take steps to reduce their theft risk;
Explore more detail

Building stakeholder capacity and promoting innovation
strengthening networks with the community and motorcycle riders, and collaborating with IAG's Research Centre on technological advances and cyber security risks in vehicle crime; and
continuing to improve the quality, utilisation and tactical value of the NMVTRC's considerable data holdings through consumer insights, development of direct data interfaces to insurers and investigating the ancillary uses of stolen vehicles through police data and related systems.
Explore more detail

Reducing profit motivated theft
protect legitimate trading by encouraging the development of industry-lead commercial agreements between insurers, repairers and recyclers, and consumer education;
continue to work with industry and government to reform scrap metal (second-hand dealing) laws in select jurisdictions;
facilitate progression towards a secure and environmentally sound vehicle decommissioning system for end-of-life vehicles;
facilitate legislative reform in respect to the export of stolen vehicles and parts;
monitor the management of heavy written-off vehicles and high-risk vehicle inspection regimes;
improve vehicle identification through the management of high-risk mine vehicles and maintaining dialogue with Commonwealth in respect of mandatory vehicle identification standards;
optimise consumer awareness of stolen and written-off vehicle information via the Personal Property Securities Register; and
facilitate intelligence gathering and information sharing between police services.
Explore more detail

Better Data
develop mechanisms to improve the quality of motorcycle theft data recorded by police and secure the active participation of specialist insurers in providing data to CARS;
further deploy its suite of expert data systems to enable local police to quickly visualise trend and implement more targeted operational responses;
investigate external data holdings to quantify impact of ancillary uses of stolen vehicles
develop mechanisms to improve the quality of PE theft data recorded by police;
develop improved expert data systems to enable local police to quickly visualise trends and implement more targeted operational responses;
Explore more detail